I used Desktop Properties - Previous Versions to find the folder I had deleted.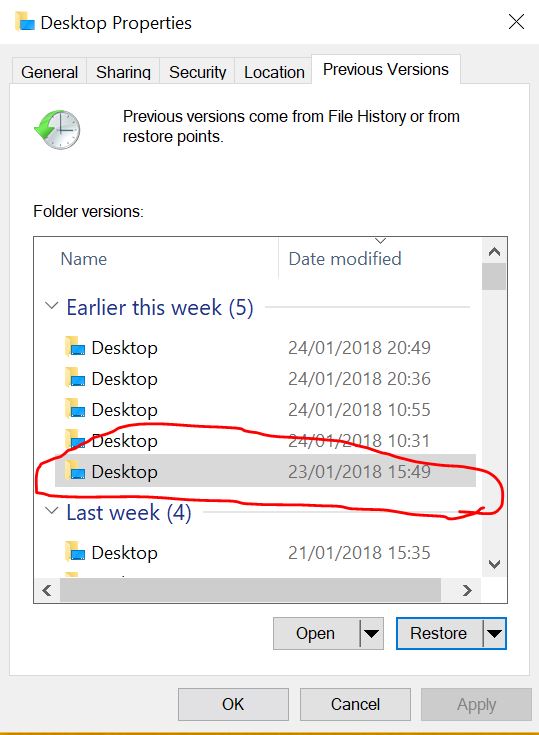 I
Restored To
another folder. All the Folders in that Folder. That was Ok.
But the contents are not there. (BTW these were only links to pages on the internet)
I was delighted to see that Windows had kept my data (when I say the Folders)
but had not kept the Files.

Could this be because the 'files' where only links (shortcuts) and therefore there is no concept of 'previous versions'?
Thanks
EDIT: I reworded the question as the replies suggest my wording was not clear.