Hi
I need your help on a macro that would transfer data from cells into another sheets cells based on some rules.
In Sheet "TEST1" i have names in column C and counts in column K
In Sheet "RESULT" i have unique names in column A matching the names from sheet "TEST1" and i would like to put in column B all the distinct count's from Sheet "TEST1" separated by a comma.
If a number shows more than once for a name, it should only be shown once in the "RESULT" column B count cell.
example from TEST1: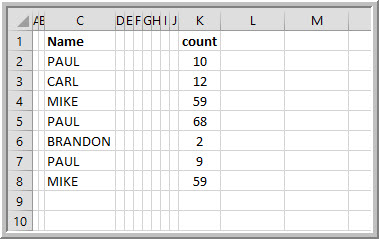 Result from the macro in RESULT sheet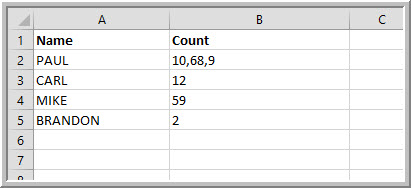 How can i do that.
Thank you for your help.