Using VMware Converter Standalone 6.2
I am getting the following error trying to convert a physical server to virtual.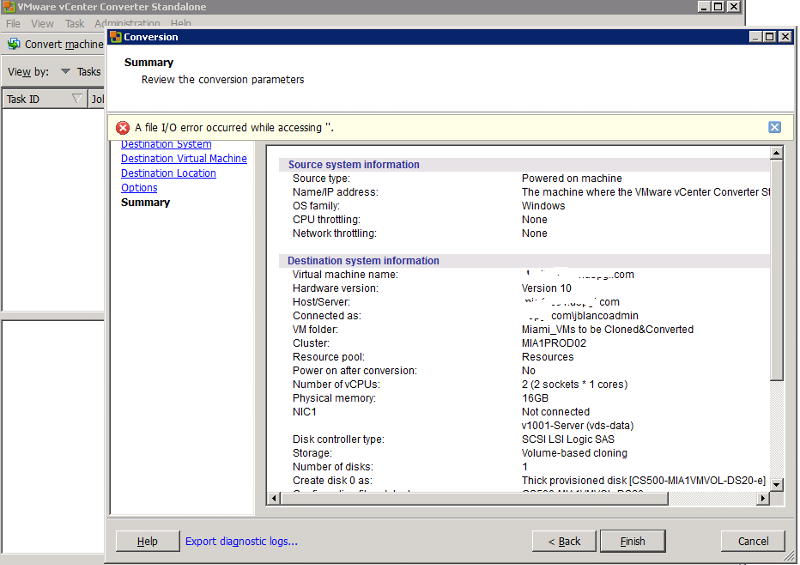 I am running the converter locally on the Source physical machine i am trying to convert.
I have tried almost everything i can find on google regarding this issue and nothing has worked.
DNS is working completely fine accross my entire domain. And i tested telnetting from source to esxi hosts and vcenter with the appropriate ports and everything works.
Need help.