Hi Everyone,
I have a client with a OneNote Account and a few folders. OneNote syncs to her MS Account online. Yesterday, it stopped syncing and produces this error code. Please see the attached screenshot.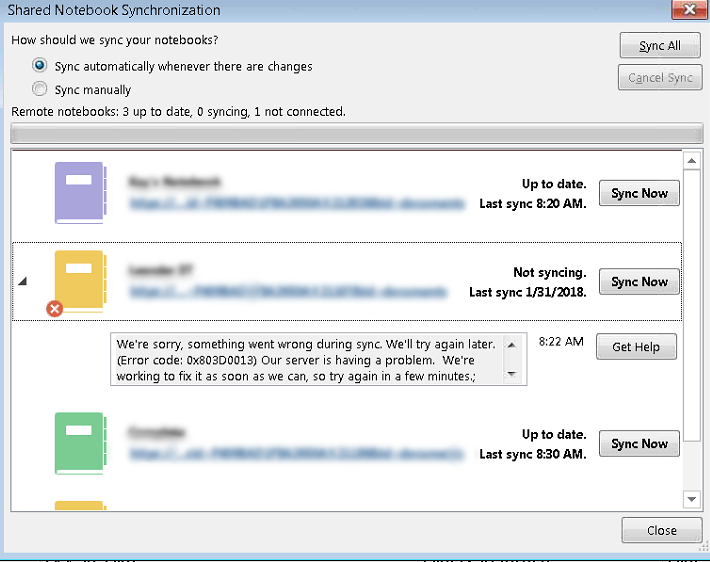 Here are the facts:
>The Primary OneNote folder was created by a single user and shared with about 4 different unique users. I am focusing on the creator of the OneNote folders
>All users are on Windows 7 64 with MSO365 (Office 2016)
>Syncing stopped at the same time for all PCs - Yesterday about 5p central
>Their OneNote folders total +/-88GB in size with the largest being the one in question
>I can access the folder in OneNote Online
>The user is consuming 50GB of their 107GB of online space
>All other folders appear to be syncing
I have tried:
>In OneNote on the Desktop: Closing the folder, restarting OneNote, re-adding the folder
-The folder still cannot sync and does not download any files etc
Any Suggestions?