EFS - Encryption file system.
why i am getting this error when i try to encrypt a folder on a mapped drive (File Server). Does EFS has limitation for encrypting on remote folder? This folder is on a file server network, same IP network and folder is share. All servers are running Windows 2012 R2, and windows 8.1 Pro,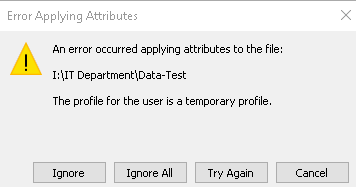 what i can do to resolve this?
Thanks,
FAusto.