Client has a number of HP Compaq 8200 Elite Ultra-Slim Desktop PCs. All 4 years old and therefore out of 3 year warranty with HP. Client also has a set of recovery DVD's for that system (64bit Win 7 SP1 - which is what the PCs came with pre-installed and is what the OEM Sticker on each one is for). Batch of 5 8200's, we have just upgraded the SSD drives in them to larger drives.
The first four, using the System Recovery DVDs and everything works fine. Last one and when we boot of the boot disk we get: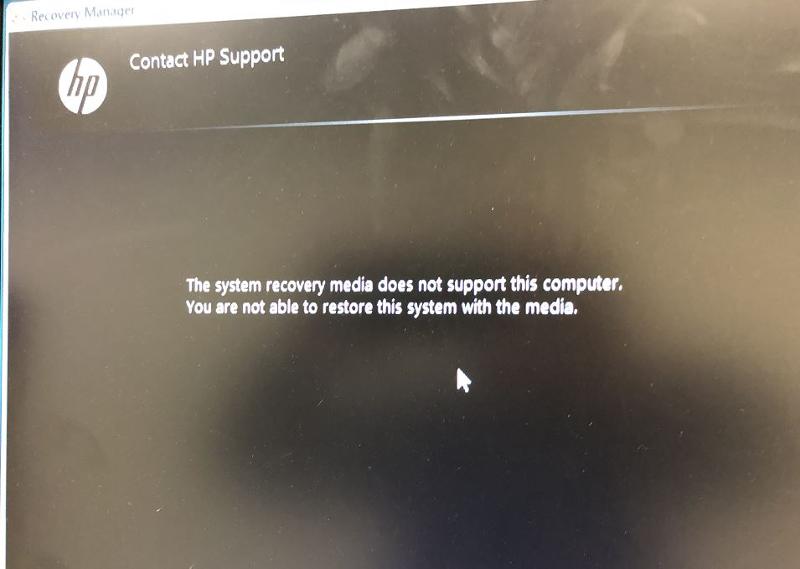 BIOS is the same, Everything I can think of is the same. Serial numbers are almost next to each other.
Baking my noodle why it worked on the other four and not this one!
Any ideas?
thanks
Mark