On a Word document I need to programatically update (what looks like a) Field with VBA. But I'm not sure whether they are Fields, as Fields have curly brackets, not square ones. See here.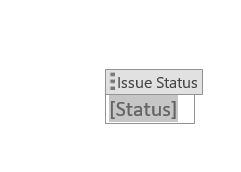 I tried this
ActiveDocument.FormField("Issue status").Result = "Hello"



But I get 'object doesn't support this property or method'.
What am I doing wrong?
Thanks.