I'm assigned to deploy ADMX templates for Windows 10 1709, but when I look at \\domainname\SYSVOL\domain
name\Polic
ies\Policy
Definition
s and \\domainname\SYSVOL\domain
name\Polic
ies\\Polic
yDefinitio
ns\en-US folders. There are many admx and adml files overlapping with same names.
For example, ActiveXInstallService.admx
is also already in Sysvol.
The pic1 is the ones I downloaded and pic2 is the ones already in Sysvol. I'm not sure someone deployed previous version of Windows 10, but I need to update to 1709. How can I do this without causing problems to already active GPOs?
pic 1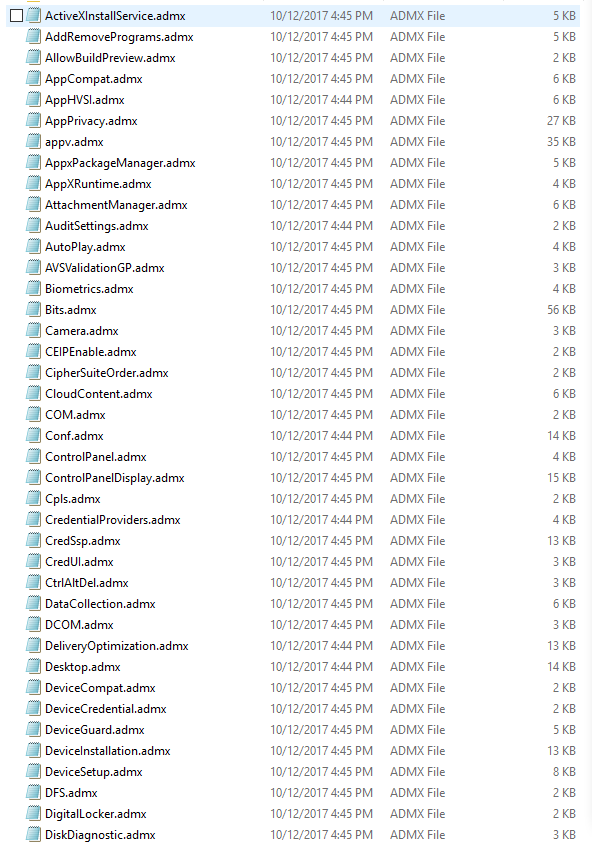 pic2