I think I selected some wrong options during the SQL Server install that led to some very slow processing. Can anyone spot my errors and advise on correcting them?
I Installed SQL Server Developer 14 on my new desktop last night. On paper the new unit is much quicker than my old unit. The new one is an HP workstation with a zenon 6 core processor 32GRB of high speed memory, a 1TB spinner drive. My builder added a high speed 1TB SSD drive. They used a PCI card when installing the SSD to get (theoretically) the 6GB thruput on the SSD.
I am doing a very large one time conversion for a client. The conversion ran for 17 hours on my old Desktop (i7, 16GB memory, 1TB spinner drive) and I was hoping to chop some time off of that with the new one. The conversion consists of reading, 10's of millions of records from .txt and Excel fiels, possibly reformatting and writing then to the new SQL DB.
The conversion is running in MS Access, Id stored procedures are used they are invoked from Access. The new computer only has Office 2013 professional install and McAfee, just like the old desktop. I turn off McAfee prior to running the conversion.
Contrary to what I was hoping , the process ran for 27 hours on my new, theoretically much faster computer. Given the specs, this makes no sense. One issue I want to check is my SQL Server install. I installed it myself and I am a novice so I'm wondering if my set up is the reason for the massive slow down.
My 1TB spinner drive is C: and the SSD is E:. I wanted the data on the SSD so, as the prompts came up for locations of files during the install I made them all in a directory called 'E:\SqlData'.
This is the general tab. I suspect that the Root Directory should point to C:\Program File and this may be the one of the causes of my slow execution issue.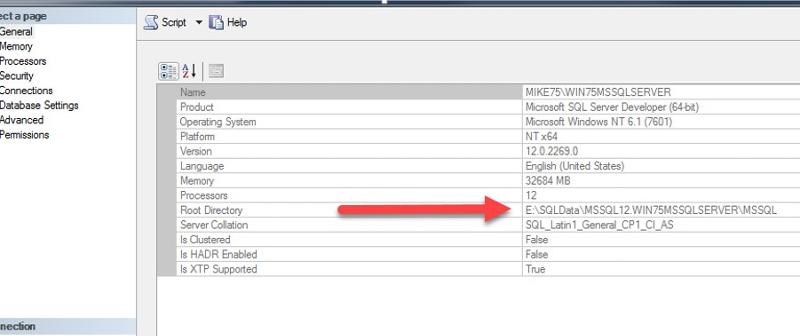 If that is the case, how do I change it? I was just going to uninstall SQL and start again but when I looked in 'Programs' there a many entries for SQL Server, not all of them are version 14.0
Which of these do I have to uninstall to be able to do a new clean install of SQL Server?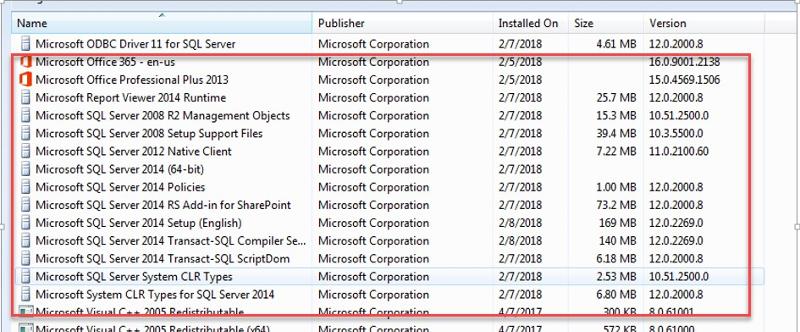 Here are some other tabs from the Properties just in case there may be a problem here also.