Hi,
I have a Poweredge T110 with Perc H200 controller. It's running RAID 1 with 2 600GB 15K SAS drives. One HDD1 failed so I bought the exact identical 600GB 15K SAS and installed it in place of the failed HDD1. I held Ctrl-C to go into the controller boot menu and saw both drives and it said that the RAID was degraded. From dealing with Perc controllers in the past, I figured that I could boot into Windows 2012 R2 and go into Openmanage and make sure that the RAID is rebuilding--at least when I'm working with RAID5. It still shows the RAID is degraded in Openmanage. Here's what I'm seeing: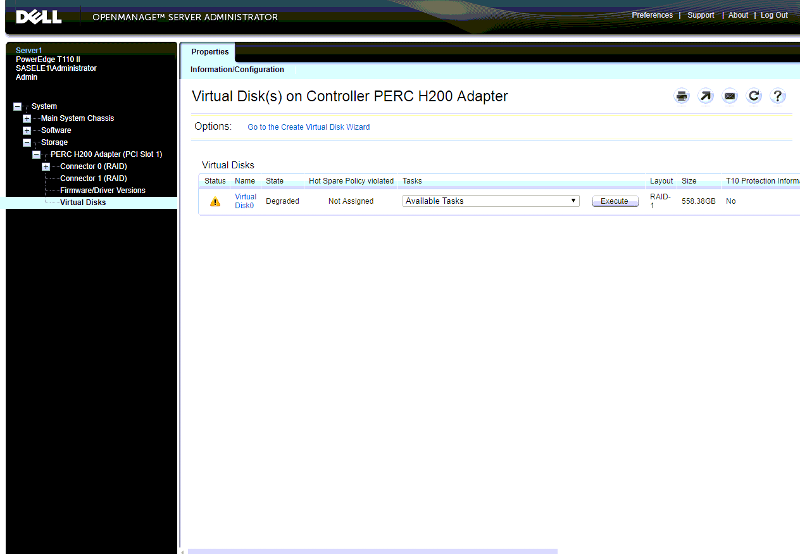 The available tasks are Delete and Change Policy...
I don't even see the second drive anywhere in Openmanage. The available tasks for PERC H200 are create virtual disk and reset configuration. I'm not sure where to go from here to setup the second drive as the second drive in the RAID1. Thanks in advanced for your help!