Very suspicious Windows Defender Scan.
I sent my Lenovo Desktop in for repair to Lenovo's Depot in Louisville, KY via FedEx.
I shipped it from Gunnison, CO on Tuesday, January 30th.
It was received in Louisville, KY on Friday, February 2nd stating it was on the vehicle for delivery.
It was received by Lenovo on Monday, February 5th.
This is were it gets strange. I received my computer back from Lenovo Monday, February 12th. Last night I was reviewing a Windows Defender scan and see it had quarantined Trojan:Win32/Fuerboos.B!cl
3 times on February 2nd. My computer should have been in a box with no electricity. How would Windows Defender be able to run a scan? The same Trojan was detected and quarantined on February 12th the day I reconnected it in my office.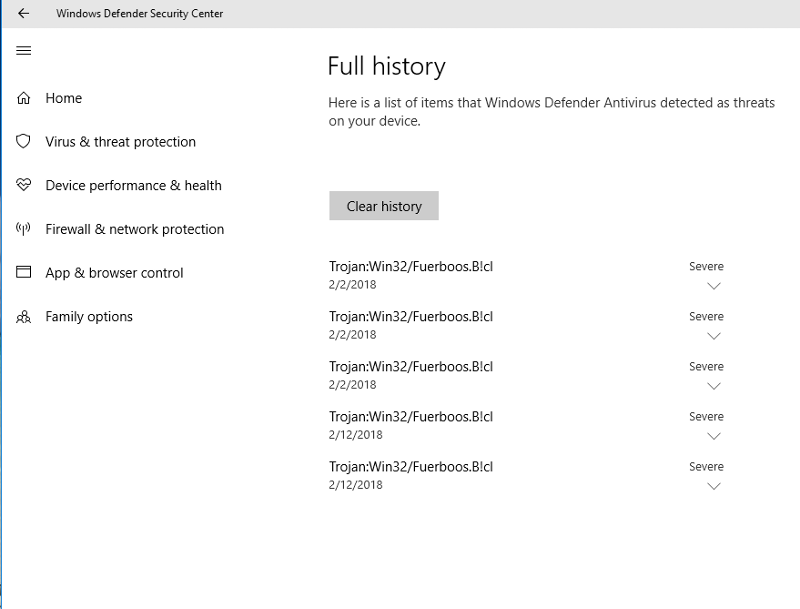 Does anyone have any explanation for this?
Thanks,
Mags