Hi Experts
Could you point what is causing this .FLL error under certain conditions?
I guess it's due any VFP7memory issues, could it be?
	Set Library To vfpcompression.fll Additive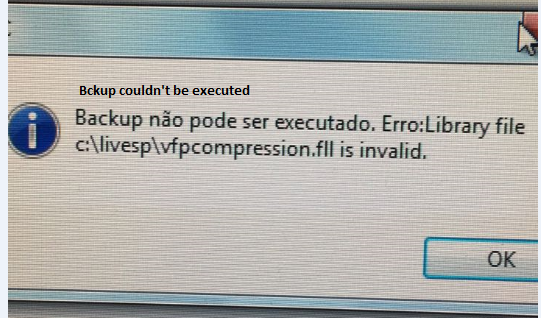 The same code perfectly runs at my PC but not always runs at an user's PC.
The .FLL had been renewed with a perfectly one. So a .FLL corruption like the messages suggests is remotely true.
Thanks in advance.