I am trying to use VS 2008 to change the startup form to a form that was imported (frmOpenPDF) from another project, but I get a "the type or namespace could not be found" error. The screen shots show the details.
No error for the default form1:

Project Browser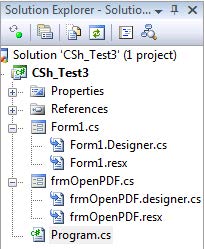 Object Browser (no frmOpenPDF)

The error

Please help the resolve error.