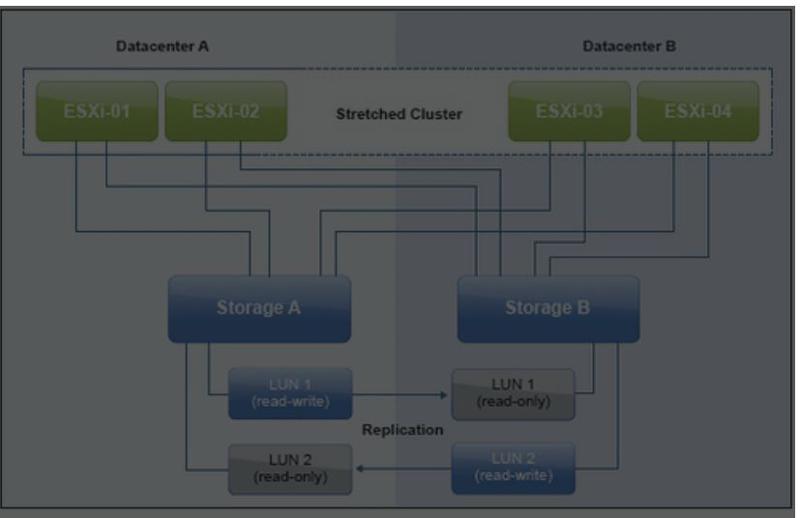 How Vplex functions
I have the Snapshot above regarding Vplex.
I would like to know how redundancy works here. Does the VM get replicated between Storage A and Storage B ?
for instance, if we have VMxyz in storage A and in ESX-01 will this VM be replicated to Storage B and accessed by ESX-03 in case the Datacenter A goes down.
if so then the Vlan on which VMxyz reside in ESX-01 should exist in ESX-03
Thank you