Hi
On my app I am getting now the warning "write conflict" as per the below message.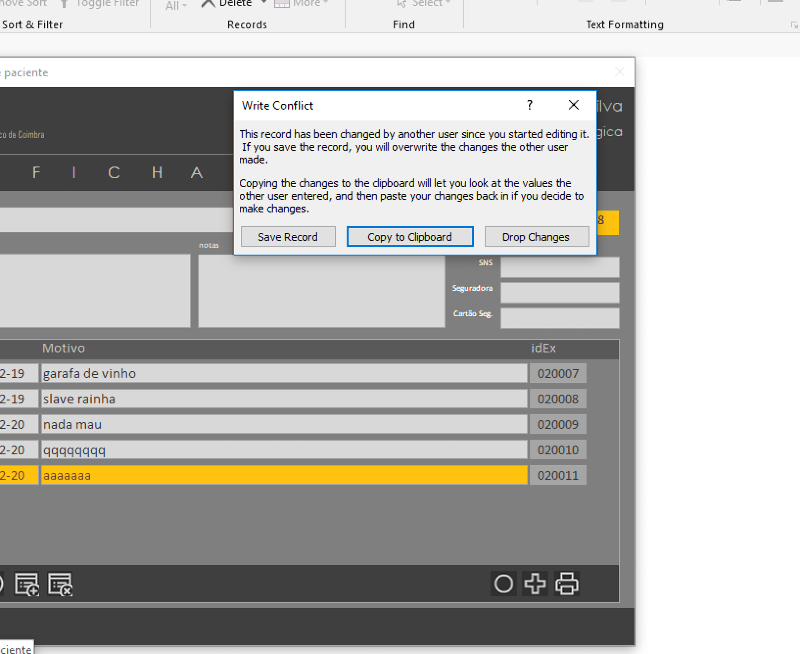 This happens when I try to close a form (and I am the single user...) after, on a subform I updated the record on the master form. If if click SAVE RECORD then the data is destroyed. If I click either COPY or DROP then it's OK. I do not want the user to get this annoying message.
How (i) can I do something to avoid the "stupid" message by disabling some automatic change that is nowhere or (ii) just pre-select the DROP and avoid showing the message
Can anyone help?