User has Microsoft Word 2013 running on a Windows 8.1 machine.  Whenever they try and open a file that has been emailed to them, they get an error message from Word.  If they receive a .zip file, they can click on the zip to open it, which then shows a list of the files in the archive.  These files can't be opened by double-clicking.
I looked at Windows Update, but I don't see any Office 2013 updates.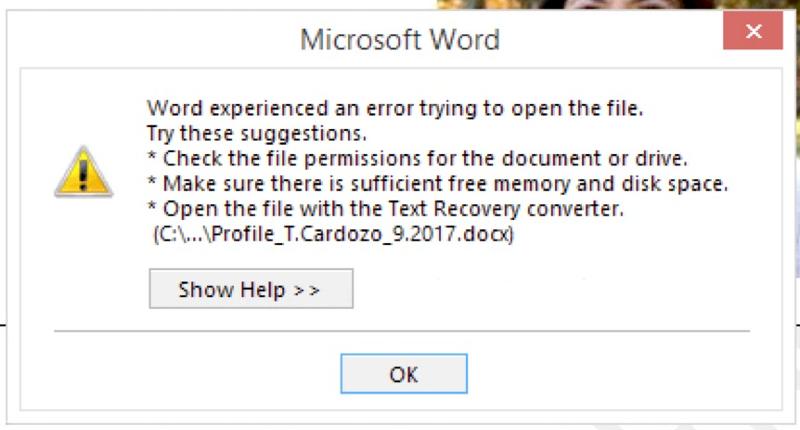 I have been able to work around this file open error in the following way:
User saves file to computer (they are saving in DropBox)
User then right-clicks on the saved file, and selects  EDIT
The file appears on the screen, and can be viewed and printed.
Could this be a Word problem?  Would upgrading to Office 365  or  Office 2016 help?
Any idea why these attachments can't be opened?
Thanks