Recent update to UPS WorldShip 2018 version has raise a security question. After Installation I called UPS technical support to resolve error messages that come up when you run program after installation with elevated privileges in our Windows AD environment.
I was informed by the UPS Tech Support Representative that I needed to increase the permission to "Full" on the "C:\Program Files\UPS" directory level, "C:\UPS" level for computers that have older installations of UPS WorldShip. Worldship does not relocate from C:\UPS directory if older version is being updated.
While I'm no expert, I do understand that this in not the preferred setting for directories in the "C:\Program Files\" directory level. I've always believed that the highest level of permission for these directories should have is "Read Execute" level, no "write" to maintain proper Window Operating System security.
One, I need to understand how to mitigate this issues, we have a PCI (Payment Card Industry) environment and PCI Certifications requires high attention to workstation and network level security.
Two, I seem really broken that everyone who installs UPS Worldship 2018 version will be breaking their workstation security settings to allow UPS Worldship 2018 to update it's self.
Other applications manage this, Chrome, Firefox, etc.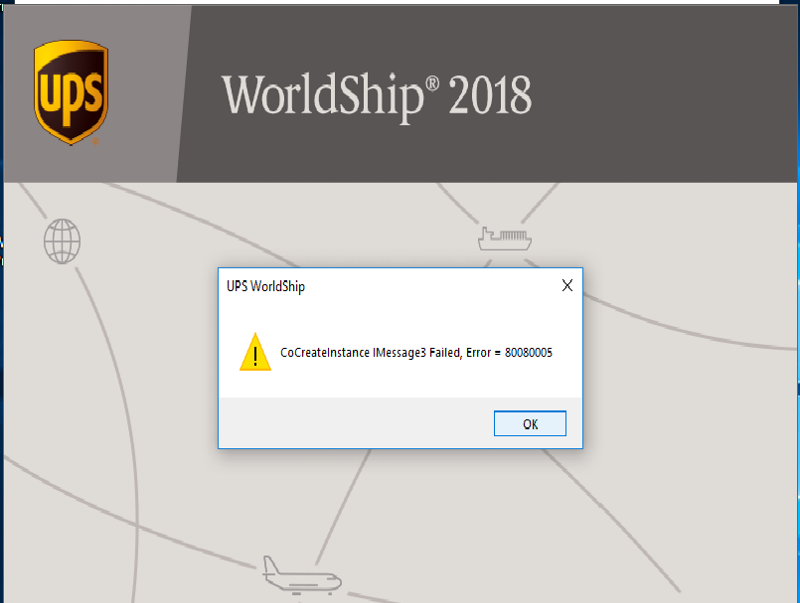 Could you offer a second opinion, am I over reacting ?