I'm building a dev version of a working app and I'm running into some trouble with getting some of the JQuery and JavaScript to fire correctly.
Here's a screenshot of some of what I've been contending with: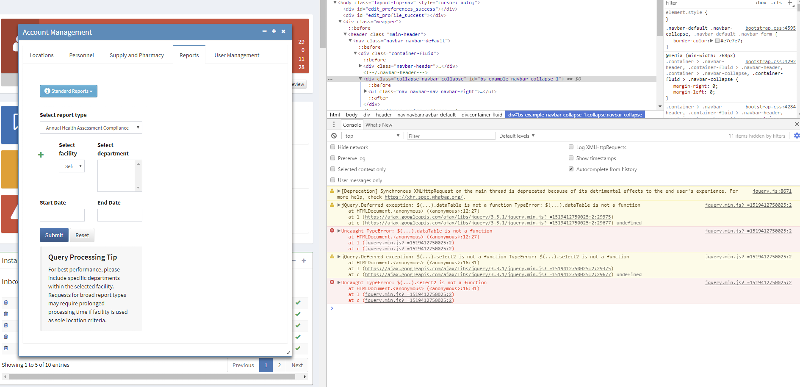 The buggers being "Uncaught TypeError: $(...).dataTable is not a function" and "Uncaught TypeError: $(...).select2 is not a function." I'm still a newbie when it comes to JQuery so correct me if I'm wrong, but these errors are dealbreakers, yes? In other words, any JQuery that's after the code that's generating these errors will not fire. Yes?
Even if that's not the case, I still want to fix this.
What do those errors mean and how can I fix it? The thing that has me intimidated is it's referring to a JQuery library which is the actual JQuery library as opposed to some custom syntax.
What do I have here and how do I fix it?
Thanks!