I have a couple of PCs that are issuing an error popup when a user opens Outlook. The popup can be reproduced at will by closing and opening Outlook each time. This happens for all users on the particular PC.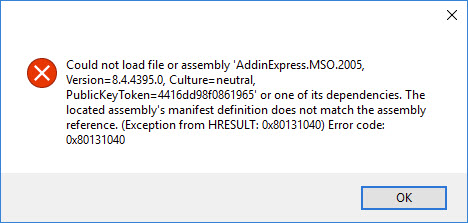 Troubleshooting
Run an Online Repair of MS Office
Uninstall/reinstall of MS Office 2016 (O365)
I am not seeing any errors pertaining to this in the Event Viewer. This popup doesn't seem to hinder the ability to use Outlook - mail can still be sent and received. This seems to be more of an annoyance than anything because after clicking OK, Outlook performs as normal.
PC Spec
Dell 7040
i5-6500T
Windows 10 Pro x64
MS Office 2016 (O365 Business Retail x86)
8GB RAM