hi Mac folks
as you might have known that, for some reasons, macOS HS has removed Translation Widget from its Dashboard, and one of the workaround methods is to copy the widget from previous OSX or macOS to the HS installation's /Library/Widgets folder.
I did that, copied the Translation.wdgt from my Mac Pro running El Capitan to MacBook Air running High Sierra.
But, it doesn't work as expected: as shown in the screenshot below, the copied widget can be added into the Dashboard, but it doesn't work at all because the language fields can't be switched or selected.  the fields just show <b>nothing</b>.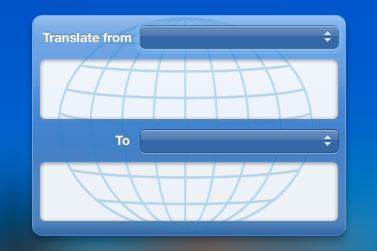 do you have any idea what to do now? thanks.
kind regards.
bbao