Dear Experts ,
I have some old Word document files (.doc) which seem partially corrupted or the font file is missing.
The document will open with no error but part of the message has strange characters instead of letters.
Please find hereunder a sample. The letter is written in Greek language but you will notice that part of the letters is not showing up correctly.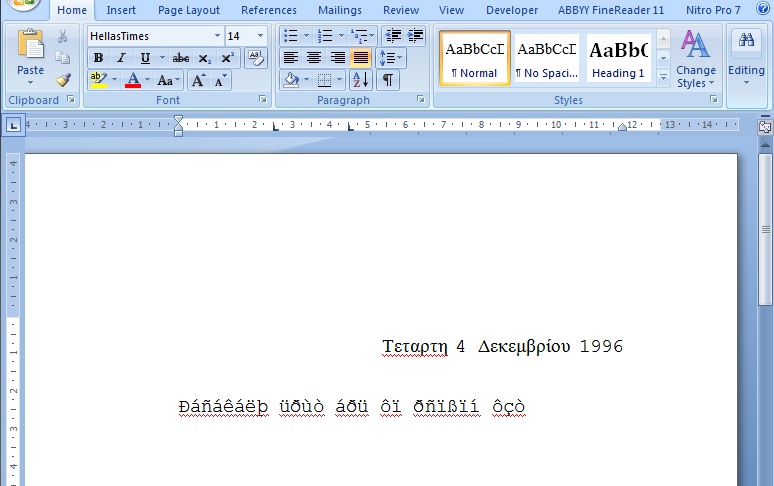 Currently I am using MS Word 2007.
Any idea how to recover the strange characters?