We've recently have an issue with our Outlook 2016 clients where this dialog box will pop up: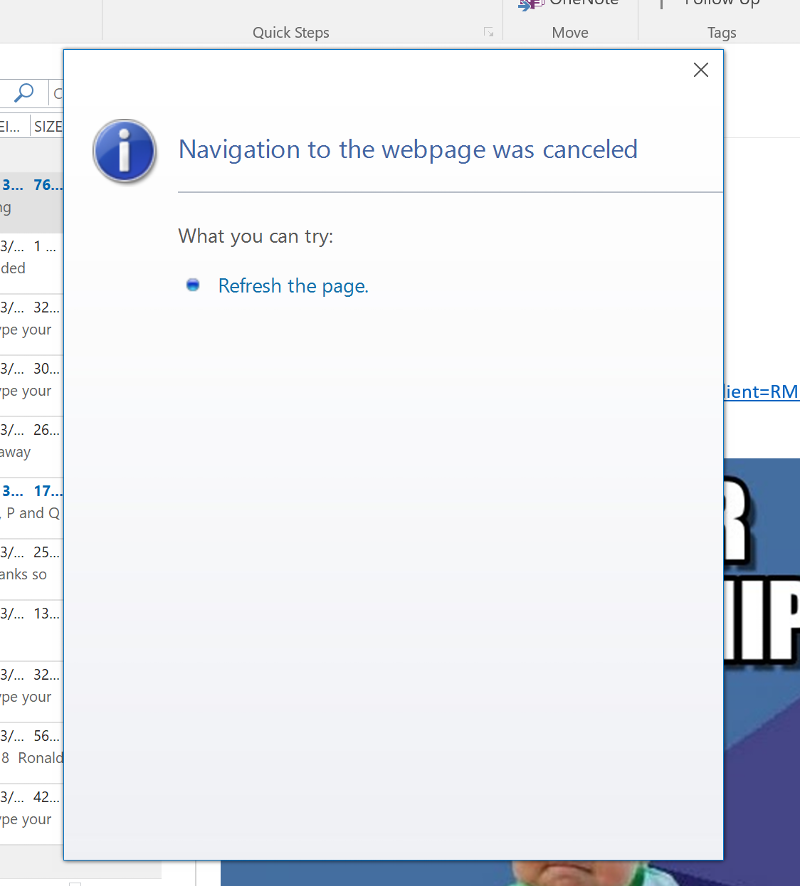 We are an on-prem environment and after searching we saw that Direct Connect was implemented into Outlook. We have tried ExcludeExplicitO365Endpoin
t registry key but it still is an issue for our mobile users who experience frequent network interruptions. The above dialog box will pop up and when you close it, Outlook will say "Needs Password" at the bottom rather than reconnecting.
Any ideas how we can disable this?