Hello,
I'm trying to put together a query and am having trouble conceptualizing how to go about it. Let me explain first what I'm trying to do.
I have a order. The ID is 12203641. It has 5 parts in it. If I partial ship 1 part, it creates another order with the ID 1292766. Then I partial ship 2 more parts, and it creates another order with ID 1292767.
Here's what the query looks like. It works.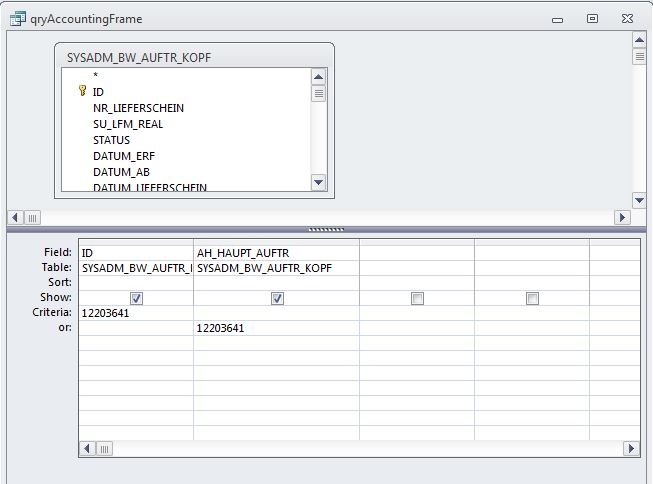 And the result is: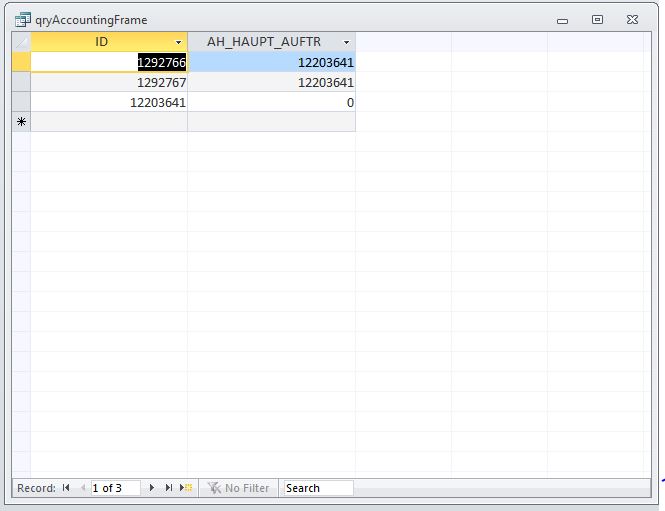 And now for the problem. I want to partial ship from an order that is a partial shipment (a partial of a partial). So if I partial ship 1 of the 2 parts from order 1292767, it creates another order with ID 1292768. If I could get it to work, the result would look like this: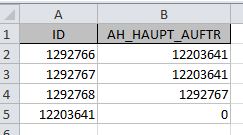 The field AH_HAUPT_AUFTR points back to the order it was partialed from. But if you partial a partial, there's no record of the very first order this originated from which is 12203641.
Just for more info, here's a visual of the software that this is coming from. It shows how the order is being split off. Also, keep in mind you can do an infinite number of partials, and partials of partials of partials, etc…..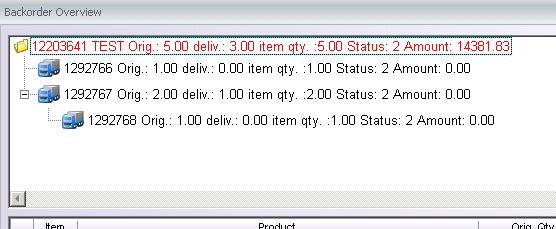 Thank you for your consideration in helping me figure this out,
Joel