This is an update to a previous post "Scam-Microsoft Security Alert" posted on 2/15/18
I have a client that continues to get a Google Browser redirect, she told me it popped up on her desktop but she finally sent me a picture. It does not appear to happen when she goes to a particular website but I will ask her and look at her history.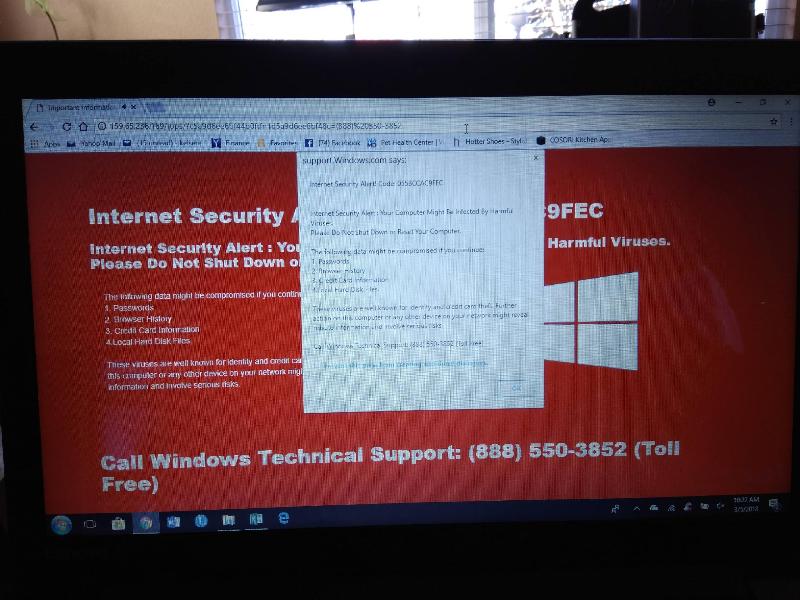 She has the newest Windows 10 and this is a laptop.
She has Malwarebytes Pro along with Windows Defender. Malwarebytes has quarantined the PUP spigot.generic google chrome on three different occasion but it has not reappeared since major scans in early December. I ran the full gamut at the end of January after she got the Security alert popup once again.
The scans I have run...some multiple times
Malwarebytes, SUPERAnitSpyware, Rkill, AdwCleaner, JRT, RogueKiller, Hitman Pro, Eset, Emsisoft, Dr.Web Cureit and Sophos and finally CCleaner.
Since I now know that this is a Google Redirect the things I know to do in Google Chrome are
Reset
Clear browsing data - all time
run CCleaner
Should I also do a complete uninstall and reinstall of Google Chrome in the control panel or run Google's uninstaller? Are there settings in App Data or anywhere else (the registry?) other than Program Files (x86) that need to be removed?
Anything else? Malware scans have been run but this continues to popup in Google Chrome...she is not using other browsers at this time.
Thanks,
Mags