Hi
I am working on my website on PHP, and at some point, it is required to have a membership. I added the "Login with Facebook" but it is not working with me fully. When the user clicks on Login with facebook, it takes him/her to facebook and it returns him/her back to my website with a very big code that I do not know what to do with it.
The return URL is :
https://mysite.com/login.php?code=AQDcQ5bNp5cIfBP-RP1R5H1LhZq2a6gx3Hva2c_jHEvLt942jvVgDS-ECqQ4z0amu9FN1uBkWV1ru_PbTkg4T7YXfLls2dSkI-Z878jZFPu8PowOn4q4Ijs6ZGmijAEXb95D1AcYIxGNw3tuZV_ap0ub2rT4Rb73RkxSvkr6W2bfuGzyc4HxvJEdhqoXEk0hTBD2CDgzCYD8tldEEyFVNPxNE4YdtbsqsTwIpEk40cTv-gCVgZnMYCKMYzMRypk9ZeO13wA8sIlb2oD6HDly50_W77vj5O0Ojn-FspBjIp7lTMrNbUvfv2V-A9W5TdAUp1W1FoAkLTuzgST7jnypacVS&state=36a55933bbbe05b922d295b754ecf1c0#_=_

My login page is as per below: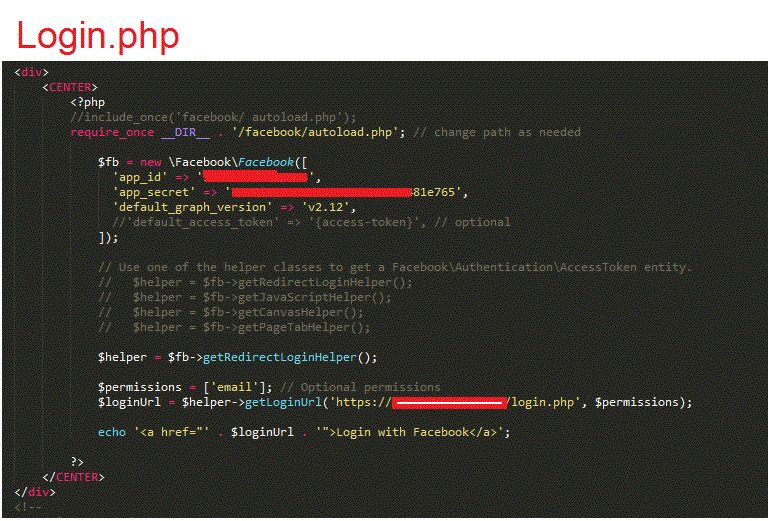 I already uploaded the files from GetHub "php-graph-sdk-5.x.zip"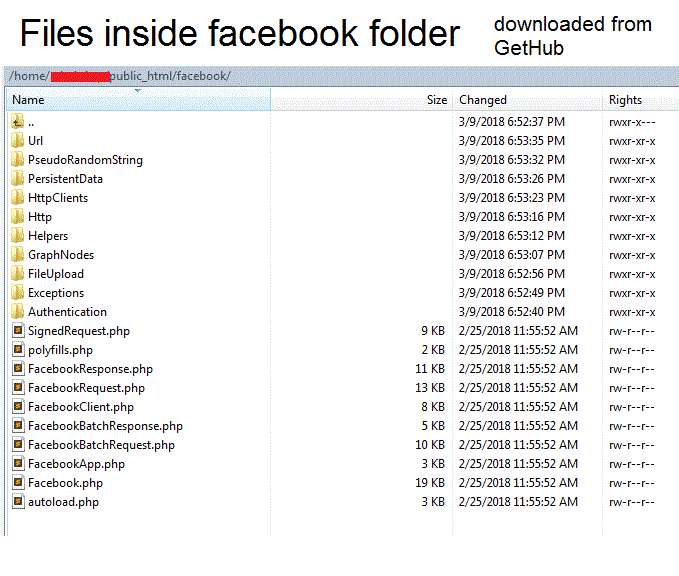 - What should i write inside the login.php to get the user details ? I need the email at least.
- How to understand the return URL?