Microsoft Office applications allow you to edit the node points of shapes as illustrated below: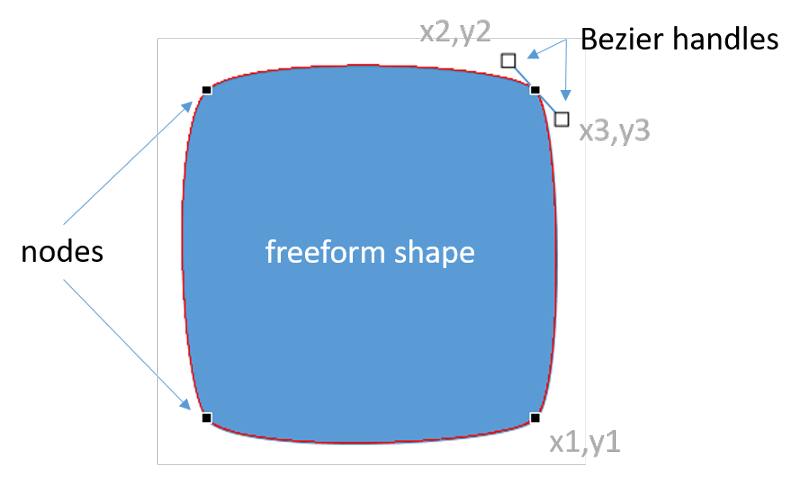 Each node is defined by a set of 3 coordinates. X1 & Y1 defined the location of the node point while X2 & Y2 and X3 & Y3 define the location of the two Bezier control handles. By right clicking on a freeform shape and selecting
Edit Points
all 3 coordinated for a given node can be changed.
It's possible to create a new shape programmatically and specify the optional Bezier handles using the
AddNodes
method:

It's also possible to change the node coordinates for an existing shape using the
SetPosition
method:

But I can't see any way to edit the X2,Y2,X3,Y3 coordinated for the Bezier handles anywhere in the Object Model. Is it possible to read and write these values for an existing shape?