Ho -
I have a form for which I need to do conditional formatting (the selected record is to be shown different from the unselected records). So I have an invisible field an on the "on current" event I have:
Private Sub Form_Current()





    Me.F113_NumeroProjetoCorrente = Me.F113_NumeroProjeto




    




    If CurrentProject.AllForms("F91_LoggedUser").IsLoaded Then




        Forms!F91_LoggedUser!F91_NumeroProjetoCorrente = Me.F113_NumeroProjeto




    End If





End Sub



Then, on the fields conditional formatting, I have:
the fields:
the conditional formatting function: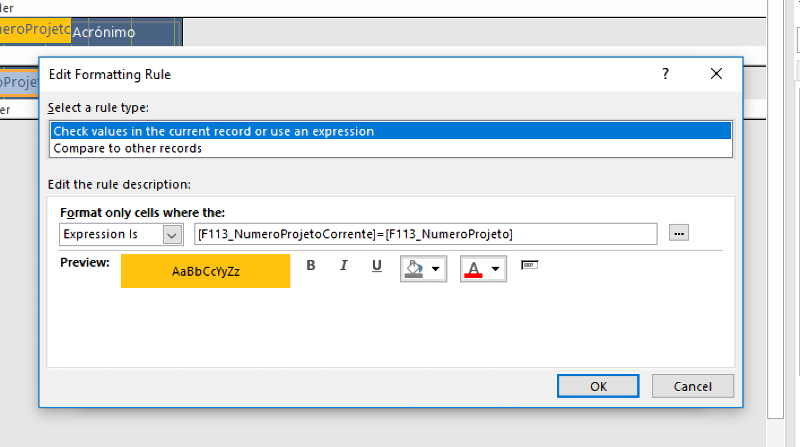 and the output: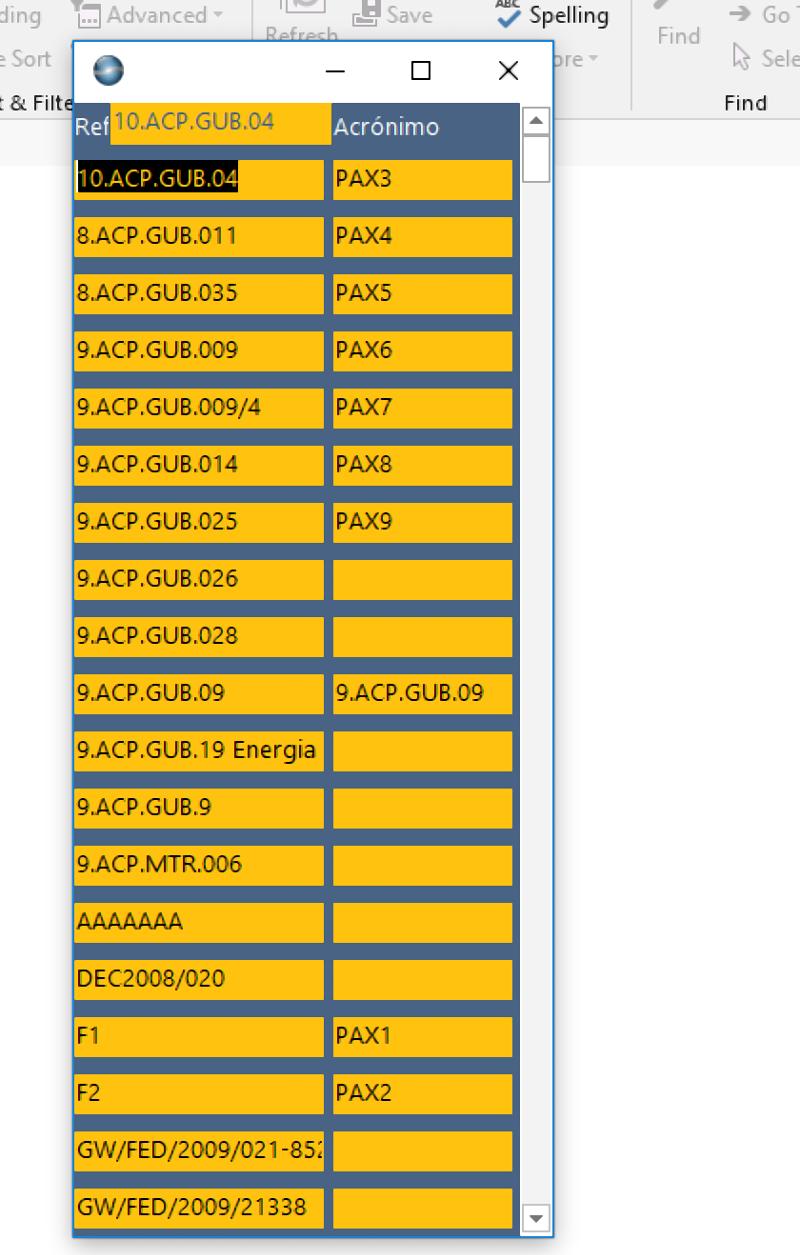 All records are "current" (!)
And the top hidden field (shown for teste, is OK)
can anyone help?