Hello Team,
If someone has worked on this scenario, please assist with the resolution.
Background: Exchange cached mode is enabled for all users across Org (outlook 2010).
Requirement: We want to give an option to all users using GPO to select/deselect "Download Shared Folders" with cached mode enabled from GPO(no user should deselect the cached mode)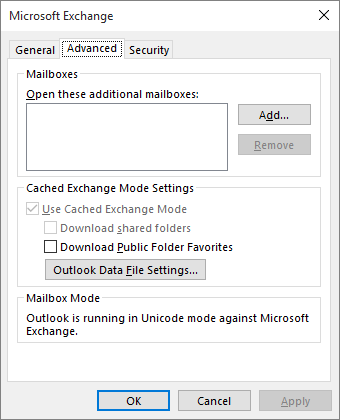 I use admin template for the following setting
User Configuration > Administrative Templates > Microsoft Outlook 2010 > Account Settings > Exchange > Cached Exchange Mode > Download shared non-mail folders: Disabled
If I set it enabled, it enabled the option, but a user can't deselect it from Outlook.If I set it disabled, it disabled the option, but a user can't select it from Outlook. It remains greyed out in both options and doesn't allow a user to control it.
Even if it set it to "NotConfigured", it still remains GreyedOut.
So any ideas how to achieve this requirement. Is there any other setting which I am neglecting?