i have compared two excel worksheets using a formula with results displayed as below in a third worksheet.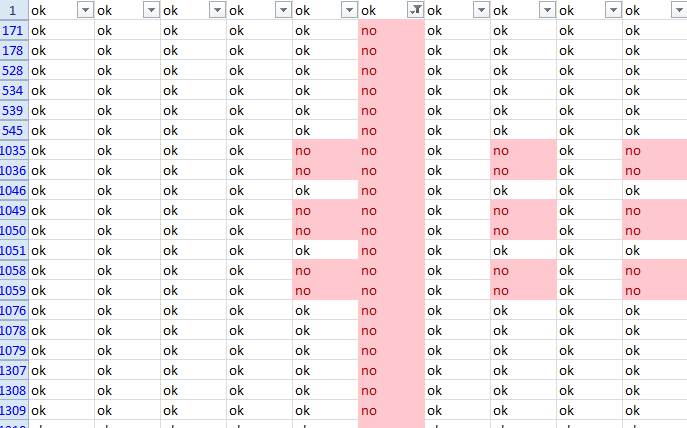 the row numbers on the left tell me which rows in the source tabs that contain differences.
I would now like to extract these rows from the source tabs and examine this data .
Any ideas as to how i can do this appreciated.