Hi experts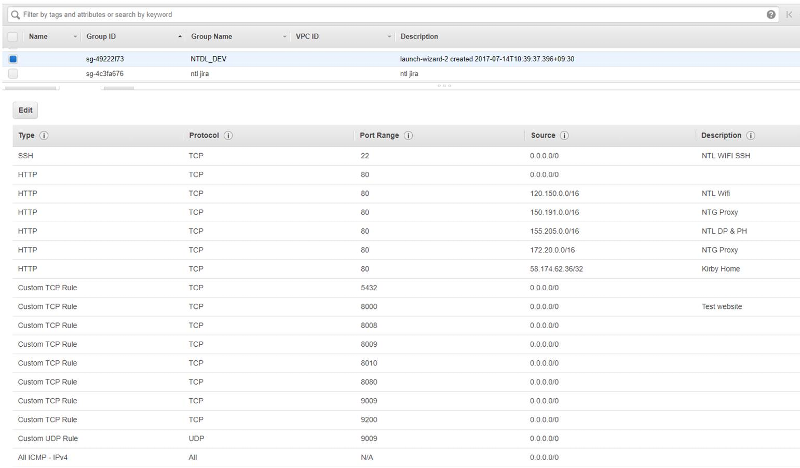 ,
My web application is running on aws ubuntu 16. I have the following ports open from aws.
It has the following applications running on ubuntu
uwsgi with nginx - i Think it uses port 80
node.js with react - react is rendering on port 9009
webpack with webpack.config.js - which creates js file which will be using port 80
npm run django: runserver 0.0.0.0:8000 uses port 8000
elastic search :9200 uses port 9200
postgresql used port:5432
Please see the opened ports on aws. screenshot for reference.
With putty I connect to linux ubuntu machine with the following ip address 54.252.92.17
There is docker application which runs inside that linux box uses nginx, postgres, elasticsearch
When I run docker application, and I able to see from browser with
http://54.252.92.17/
Where as when I run python manage.py runserver 0.0.0.0:8000 I am not able to see the application.
The site can't be reached 54.252.92.17 refused to connect error.
Whereas I can see the docker application when the docker is run.
Please help me why the python application is not running on the browser, where as Docker application runs well.
With python manage.py runserver 0,0,0,0:8000 I am running from the source code. Whereas with docker I am running the docker image.
Both are same application.
Please help me in fixing this issue.
with many thanks,
Bharath AK