Crystal Reports 2016 not connecting to an Oracle DB on the same machine that another similar Tool Tableau Desktop (10.5) the Dashboard Design tool can connect. Errors include "Not implemented" when using the ODBC Oracle in instantclient_11_2 which clearly works for other connecting tools. I have also tried to connect through OLE DB (ADO) as well as having created my own connection through ODBC.
The machine which has CR2016 on it is Windows 7 Pro 64 bit. The ODBC datasource does connect to odbcad32.exe and that is where the Tableau license connects to the data. Not sure if that is the culprit. I am currently searching for odbcad64.exe (thinking that might be the problem...but not sure) but not found yet. I am not sure it is needed?
Also I can make my own connection to the datasource with my credentials which I use the local ODBC admin tool. I did notice that when I connect with Tableau the tool launches this screen: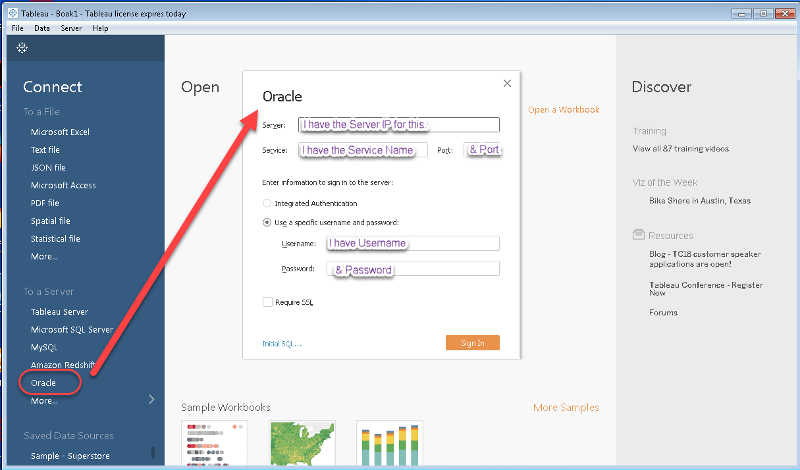 But when I launch Crystal Reports I get the common database expert. When I go to the places I think I should be connecting to I do not get the same interface as mentioned above with ODBC OLEDB and others.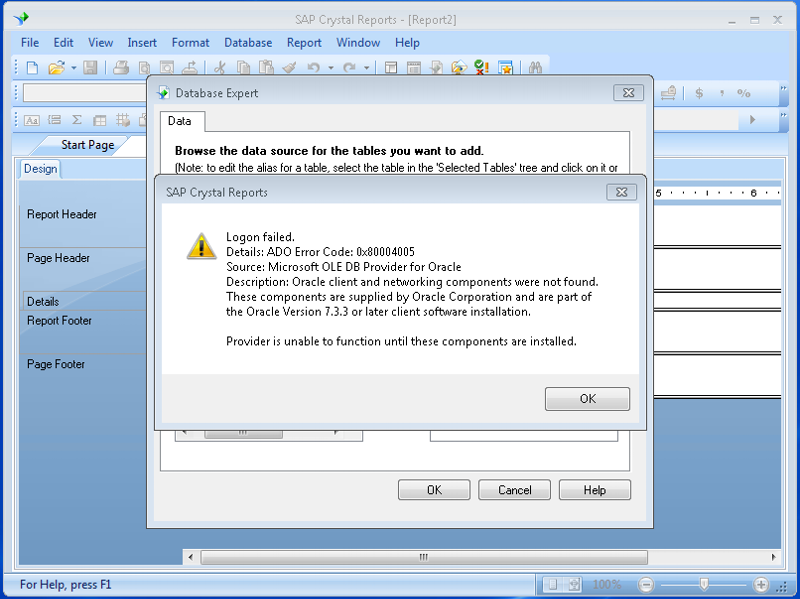 Not sure what would cause this connection to be so difficult to attain since one product on the same machine can but not the other.??? Any help on this is greatly appreciated.