Hi Experts
Could you point a workaround to this problem when registering a .DLL by using West Wind Web Service Proxy Generator .NET Web Service Proxy Generator for Visual FoxPro?
When generating by using the tool: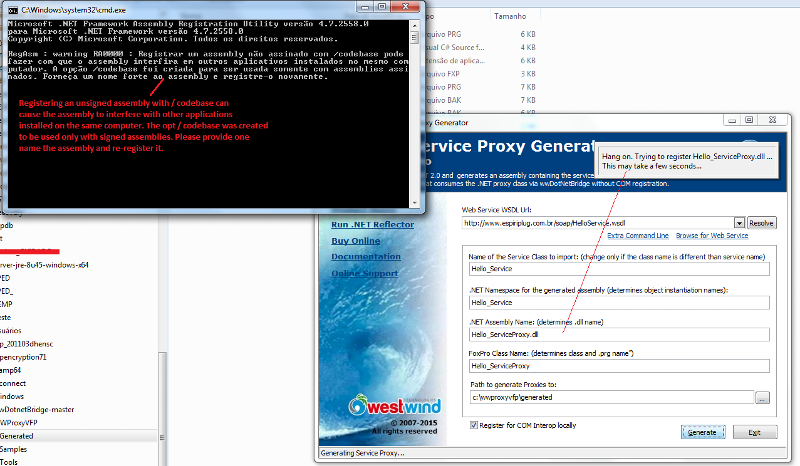 So, when code runs: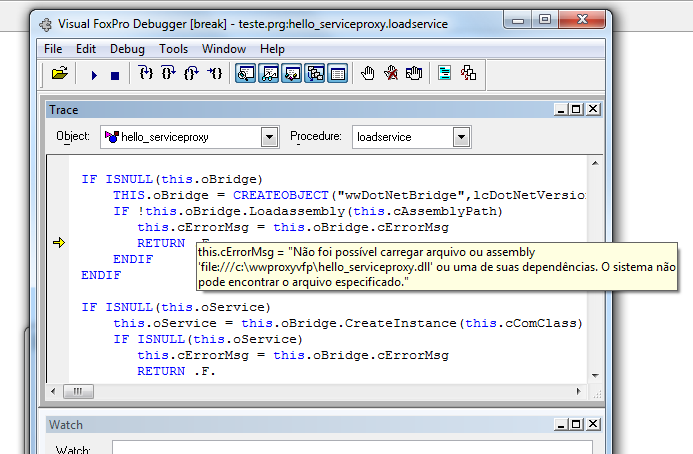 Inside the box means:
Failed to load file or assembly 'filec: \ wwwproxy \ hello_serviceproxy.dll'
or one of its dependencies. The system can not find the file
specified
Thanks in advance!