Experts - I have the below SQL table:
TBL_Form_Elements

From Classic ASP Form, User will create the form fields (Textbox - text, datetime, textarea etc) - so as to create a dynamic form.
I am displaying the table content in Classic asp and the form is displaying perfectly as well.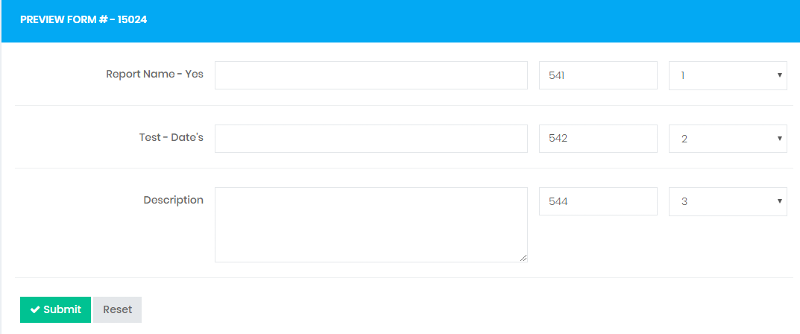 Here, LabelName is the Label field(1st Field) and FieldName is the 2nd Field, FieldID is the 3rd Field and Sort Order is 4th Field.
All I need is user to change the sort order as per their wish in the form and when they hit submit, it should save the sort order correctly in SQL. Dynamic form with dynamic query.
Kindly help me please