Just installed a new RDP-Server with Windows Server 2016. Gateway, Connectionsbroker, Sessionhost, Licensing and WebAccess are on the same machine.
Everythings works fine, until the RD Web Feed (....RDWeb/FeedLogin/WebFe
edLogin.as
px) which I would use for remoteapp and desktop connections on Windows 10 1709 64bit
Just after I insert the URL, the Login pops up and then... nothing: It hangs there for hours without error.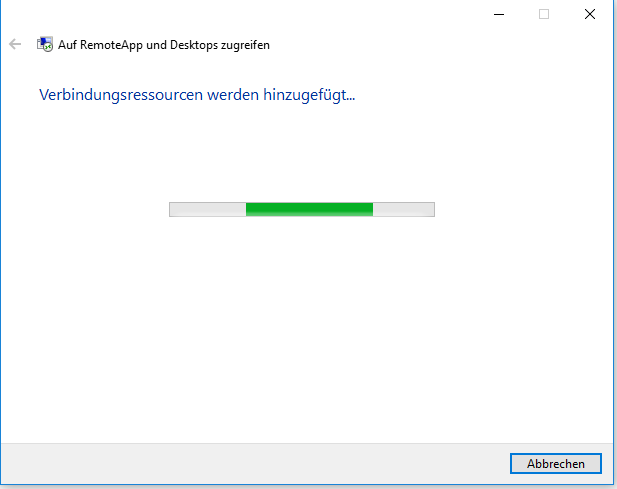 I didn't find any errors in every Log-File I know and in the IIS-Log it creates hundret listings like this per minute:
::1, DOMAIN\user, 3/21/2018, 13:23:00, W3SVC1, servername, ::1, 1, 1388, 1380, 200, 0, GET, /RDWeb/FeedLogin/WebFeedLo
gin.aspx, -,
::1, DOMAIN\user, 3/21/2018, 13:23:01, W3SVC1, servername, ::1, 1, 1388, 1380, 200, 0, GET, /RDWeb/FeedLogin/WebFeedLo
gin.aspx, -,
RDWeb works without problems