Hi all,
I have a new customer who need some help restoring a SQL database - and I am not good at that.
It seems like the backup plan has not functioned as planned - it looks like the full backup has not run.
So what I have is 1 large file (see picture 1) and 7.997 other .bak files (see picture 2).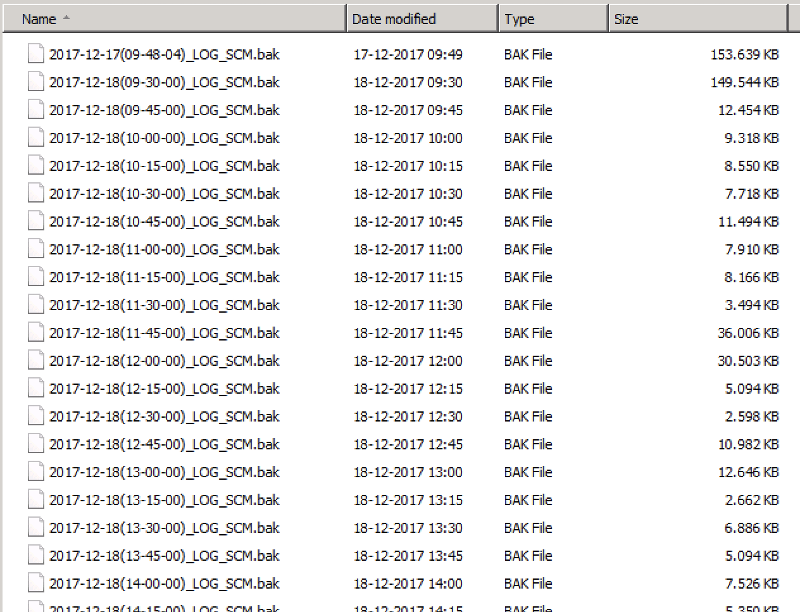 I have managed to restore the large file with a "RESTORE WITH NORECOVERY" so I can put in transaction logs afterwards. I am using the Microsoft SQL Server Management Studio GUI.
But I can only select 1 file at a time when trying to restore these transactionslogs. I think there must be a smarter way to restore to the point I want (let's say March the 11th. 2018).
I hope I have explained myself good enough - or else - please ask.
Can anybody help? Please keep in mind that I'm not use to SQL Server at all :-)
Best regards
Henrik