I'm trying to prevent the users from having access to the Network during the backups, from 12am to 5am in the morning.
I restricted each user's Logon Hours from 12am to 5am: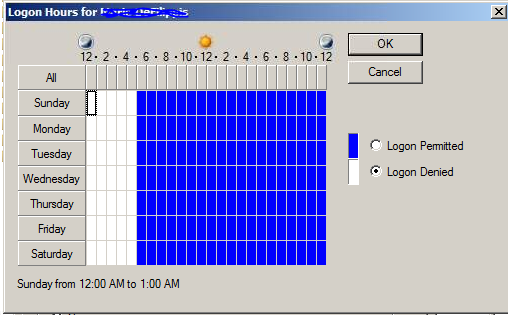 However, if they are already logged on, they still have access to the Network.
How do I force everyone off during the times I don't want any user to have access to our Network?