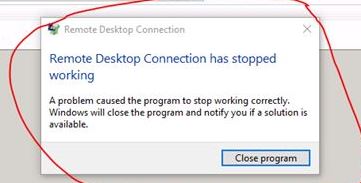 I am having a problem printing to a local printer from a remote desktop connection. When I am on the server I can print to some local printers, but not this one Canon MF8350. When I try to print to it the remote desktop connection is severed. It prints fine from the local computer. Things I've tried:
Added the printer to the server
Reinstalled the printer on the local computer
Removed the user's profile from the server
Checked Event Viewer on server and local
Checked for fEnablePrintRDR in registry
Checked Remote Desktop Session Host Configuration for printing settings
Again, some printers do print with no problem. Any ideas?