Connecting L2 Switches to L3 Switch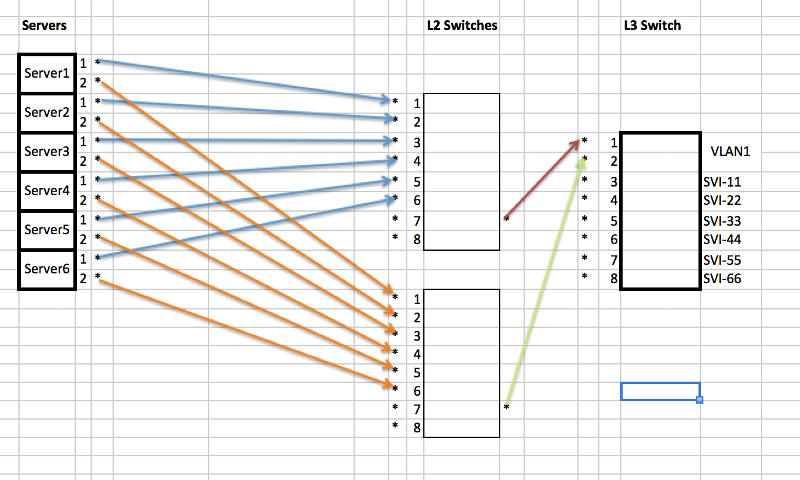 In the topology above I have 6 Servers , each server has 2 Nics teamed up. each Nic is connected to a separate L2 Switch. The Back of Each L2 Switch, assuming it has only one Fastethernet which is connected as Trunk to L3 Switch.
On L3 Switch there are 6 Vlans in addition to Vlan1. I have 6 SVI , each one will be configured as the Default Gateway of each server.
I posted this Diagram just to see if this is how Servers with teamed Nic can be connected to L2 and L3 Switches. There is redundancy at the Servers level as well as L2 Switches, but not at L3 Swicthes (It is Ok since It is not time yet to talk about FHRP)
I have attached a diagram file if you need to correct it and post back.
Thank you
Vmware-Cabling-Charts2.xlsx