Configuring Storage Switches IP address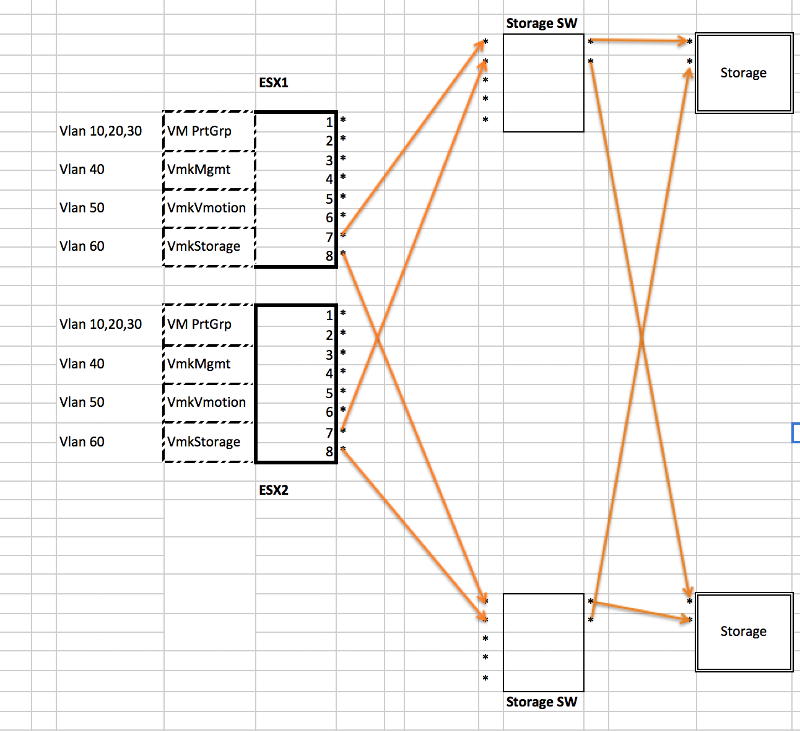 in the topology above, ESX1 and ESX2 hosts "VmkStorage " have ports 7 and 8 connected to 2 separate Storage Switches, then to Storage Devices.
I would like to understand the recommendation of configuring ports 7 and 8 on ESX hosts. their connection to storage Switches (should each port connect to separate SW switch )?
will storage switch be configured with IP address? if so how ? would the Nics be teamed ?
Any clarification will be very much appreciated.
Thank you
STORAGE-Vmware.xlsx