Dynamics 2016, SQL 2012
How do I restore the toggling between form types for an entity. Our accountant was fooling around the quote form and now it no longer allows you to switch between the Information form and his Test Form. It is locked when you create a new quote on the Quote-Rack form type.
We are in a testing stage and this is stopping from moving forward. Screenshots below.
I want to restore the Quote form to toggle liked the Lead form shown below.

Quote: Form type locked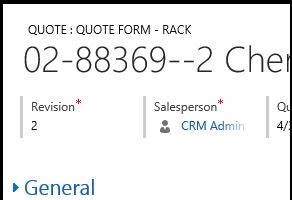 Lead: Form Type toggles