I have a spreadsheet that lists items in multiple customers purchase history that looks something like this: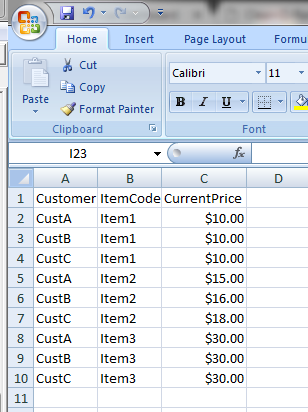 If an item does not have the same price for all customers I need the price cell formatted like seen here: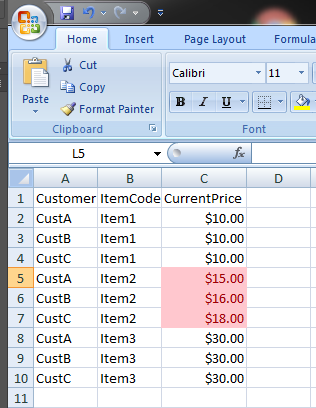 So if ItemCode is the same in other rows but the CurrentPrice is different in another row I need the price highlighted.
Can someone direct me on how to accomplish this?
Note, in the real world there may be more or less than 3 customers with the same item so I can't expect there will always be 3 customers in the same order as in the example.