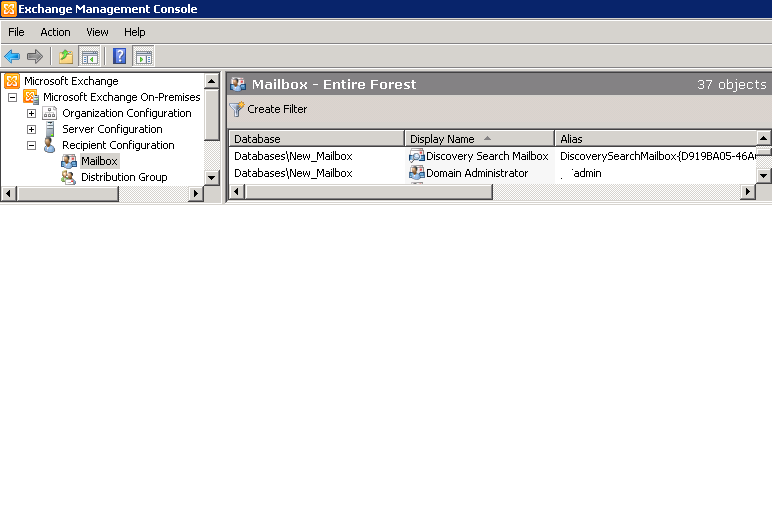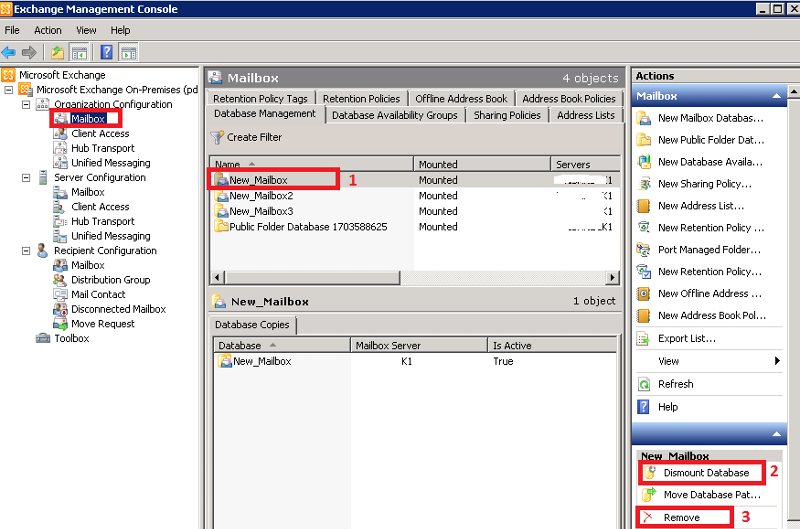 Hi,
  I have SBS2011/Exchange 2010 with one 230GB exchange database called "New_Mailbox".
 Sometime ago, the server got locked up and when I rebooted it, it had damaged Exchange database file. so I had to go thru exchange database repair process, but it did not recover 100% of data and I had to repair each mailbox separately. For those mailboxes that had so many errors, I had to create 2nd mailbox database called "New_Mailbox2" and moved them to the new database. The database "New_Mailbox2" size is 110GB. However,even  after several mailbox were moved,  "New_Mailbox" database size still remained the same as 230GB. As I understand it, if I want to reclaim HD space, I need to run  "Offline defrag". I have not done it because I learned that the better way of handling it (saving space on HD) is to create a new mailbox database "New_Mailbox3" ,  move the remaining mailboxes to it and delete "New_Mailbox".
 (1) I wanted to know if  that is a right approach.
 (2) Other than active  user mailboxes, I see two additional mailboxes - "Discovery Search Mailbox" and "Domain Administrator" mailbox as seen in the screenshot. Is it safe to move these to "New_Mailbox3" too?
 (3) Once I confirm that every single mailbox listed in Recipient Configuration/Mailbox shows listed in "Databases\New_Mailbox2" or "Databases\New_Mailbox3", can I go to Organization Configuration/Mailbox/Sele
ct "New_Mailbox", dismount database and click "Remove" to delete it as seen in the screenshot?
Thanks.