Strangest thing we've seen installing Office 365. Willing to pay for this if someone can find a resolution. Moved client to Office 365 when Outlook stopped sending emails. NDR report shows IP 68.203.26.92 is involved when the emails bounce. Note, they do not bounce all the time. Further investigation shows the IP is blocked by Time Warner (now Spectrum), the entire block of Class C 68.203.0.0 are blocked.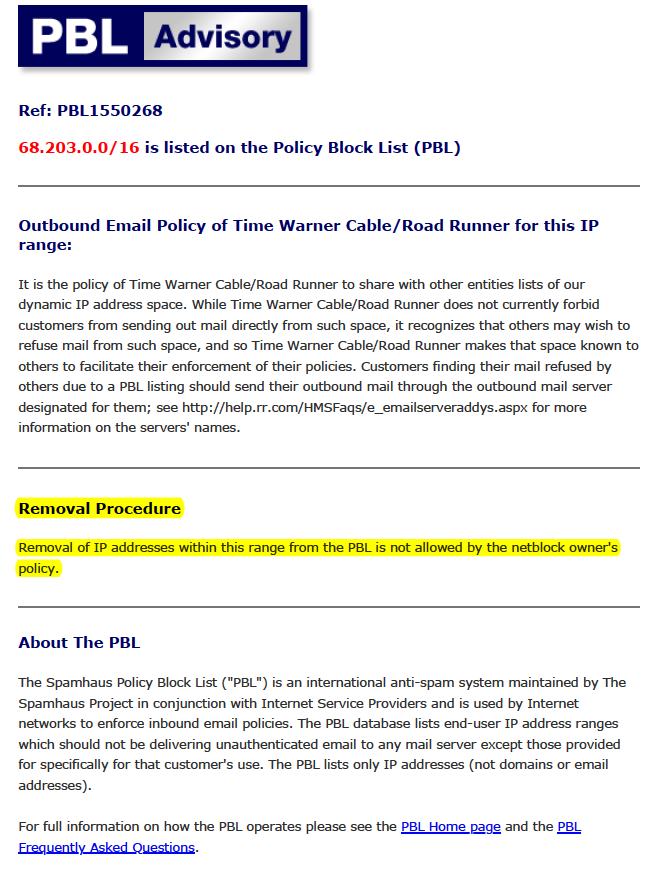 Time Warner / Spectrum useless as always, frustrating, last tech I spoke with her child was crying in the background and all she could say was, "we don't block our customers emails".
Not sure how to go about this other than place my client back on an exchange server and manage their email this way. This is not what they want or expected after making the decision to go to Office 365.
Microsoft washed their hands of this, simply stated it's outside the scope of support they can provide.