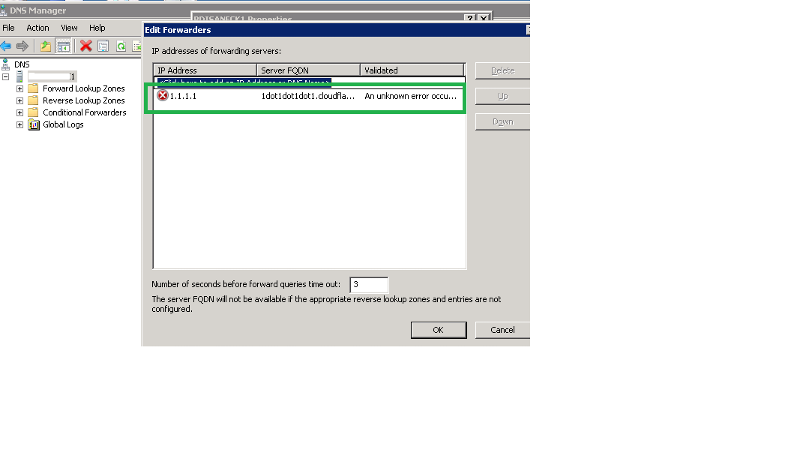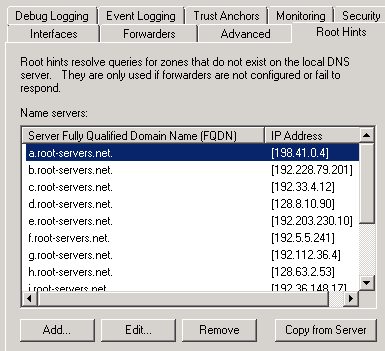 Hi,
I heard good thing about using 1.1.1.1 in DNS server. Please see the article:
https://blog.cloudflare.com/announcing-1111/
So I wanted to use it in SBS2011 DNS manager, but I run into an error when I plug it in.
In the past, I have not entered any DNS here in Forwarders tab so that it uses root hints.
Has anyone using 1.1.1.1 in forwarder tab in SBS2011?
Do you know why it is not accepting this IP address?
Should I add 1.1.1.1 in the Root Hints tab and move it to the top of the list?
Thanks.