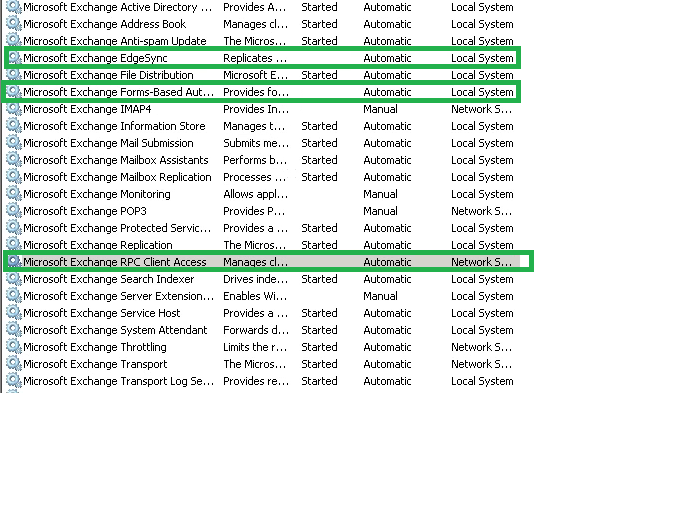 Hi,
I created VHDX file from a physical SBS2011 using Disk2VHD program. Then I created a virtual machine using this VHDX in Hyper-V server.
When I started the VM, I performed basic stuff such as assigning static IP address in TCP/IP properties, Internet connection in SBS console/Connectivity.
Things in the new SBS2011 VM seem to be working fine except Outlook would not connect to exchange server and I found out that there were three exchange related services that failed to start automatically - (1) RPC Client Access - this caused Outlook's failure to connect to exchange server. (2) EdgeSync and (3) File Distribution. (Please see the screenshot)
When I started "RPC Client Access", Outlook was connected to exchange server and saw all the emails.
I restarted SBS VM a few times, but every time it fails to start those three services.
In prodution SBS2011 server, all these services start without a problem.
Do you know what might be causing this problem?