Please bear with me, as this is going to be lengthy. The short of it is, I bought an SSL cert from GoDaddy for *.mydomain1.com. After installing it on IIS, I try to browse to the site on Chrome and get an SSL error NET::ERR_CERT_COMMON_NAME_
INVALID. Looking at the Cert on Chrome, it says it's issued to *.anotherdomain.com. How is this even possible?
Here are screenshots of everything.
Note the two different SSL Certs in GoDaddy.

Here are the certificates installed on the server. Note the difference in expiration dates.

And, here are the certs installed on IIS.

Just for confirmation, I open the cert to see its details. Sure enough, it's issued to *.mydomain1.com.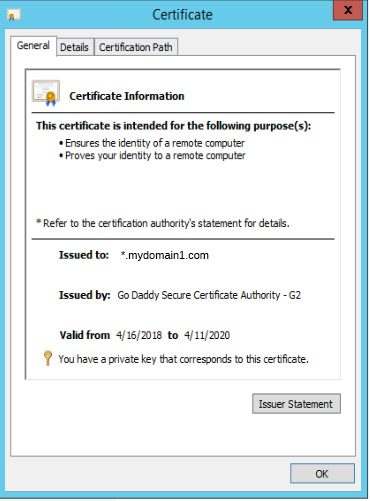 Here is the binding for the site in IIS.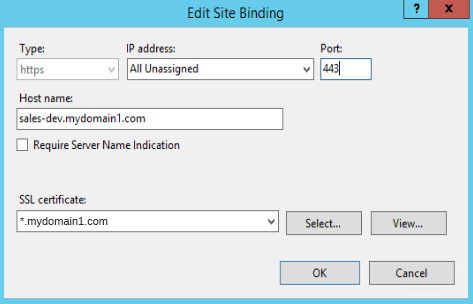 And finally, when I try to go to sales-dev.mydomain1.com, I get this error.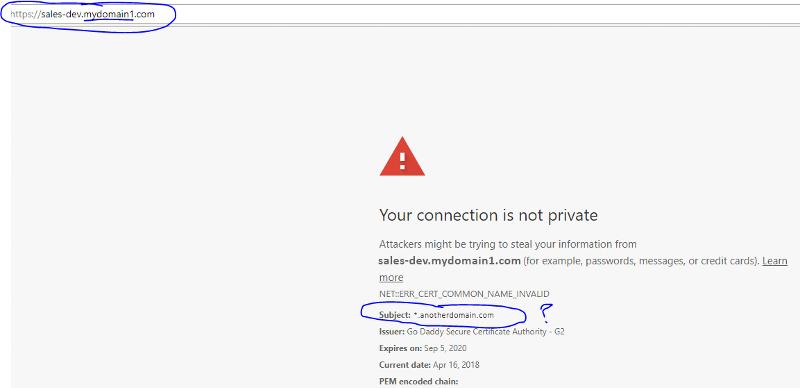 Any help would be greatly appreciated.