Sonic firewall configuration I'm looking over that I'm unfamiliar with. I've always opened the ISP device (in this case Time Warners modem) up in bridge mode and passed everything straight through to the firewall. The network I'm researching now was configured with the Time Warner device not setup in bridge mode which has created two LAN's. Please see diagram for further details.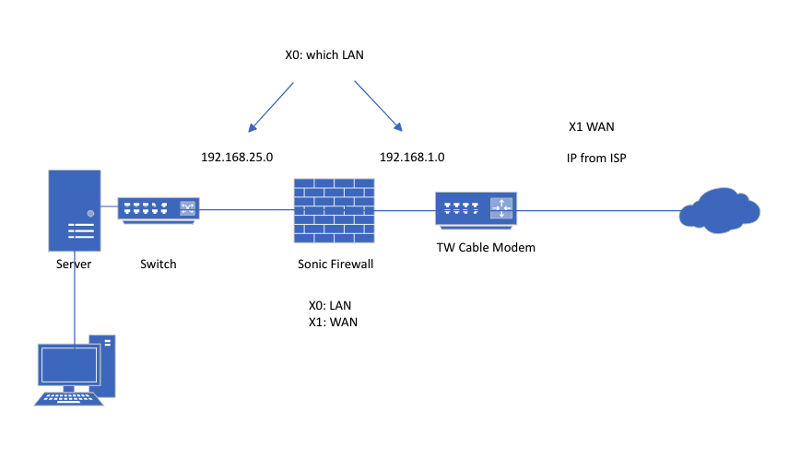 If the configuration with the Time Warner modem were in bridge mode I would create NAT's for X0 and X1 however in the network above it's obvious more configuration is needed on the SonicWall.
May be worth noting they're not configured with a static IP either. I plan to use Dyn DNS or something similar to address this.
Ultimate goal is configure L2TP VPN server to allow VPN access. I have everything configured for VPN and the users as well, error message just reports can't reach the VPN server.