HI,
I am making the call organisationUri/api/data/v
8.0/contac
ts GET request through postman -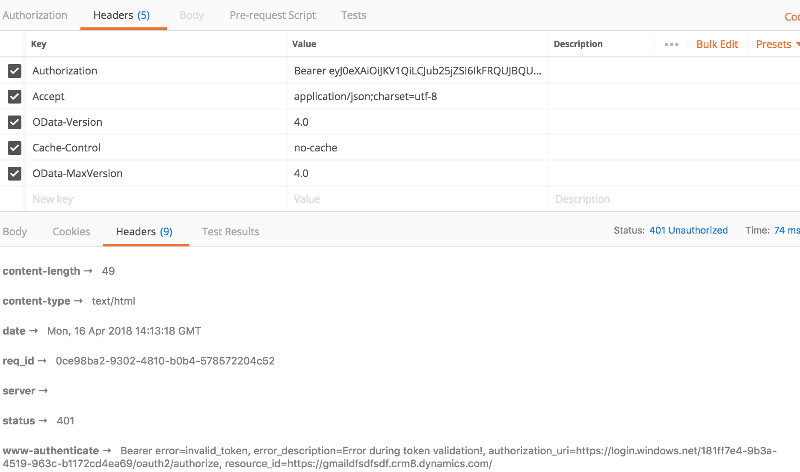 Getting invalid auth token.
what could be the reason for that..
The authToken is not expired becasue i generated a fresh one.
Also i request authToken with the scope - Directory.Read.All Directory.AccessAsUser.All
offline_access User.Read
could it be because of the scope that i am using .
Thanks