Hi,
I have a Windows 10 computer and like to create RAID 10 using both "Storage Spaces" and Disk Management. Currently I have 4 x 160GB SATA HDs (3 HDs connected to SATA ports on MB and 1 HD is connected to external USB Hard Drive duplicator). All four HDs showed up in "My Computer". I deleted existing volumes on each HD in DiskMgmt.msc.
I tried to group these four hard drives in different combinations (all 4 HDs, only 1st and 2nd HDs, 3rd and 4th HDs), but it does not work. I ran Seatools and all HDs have passed the test.
Please look at the screenshots and you will see that "Create Storage space" button is recessed.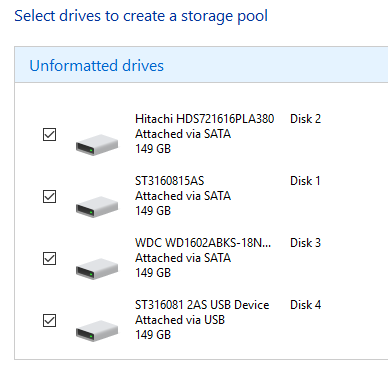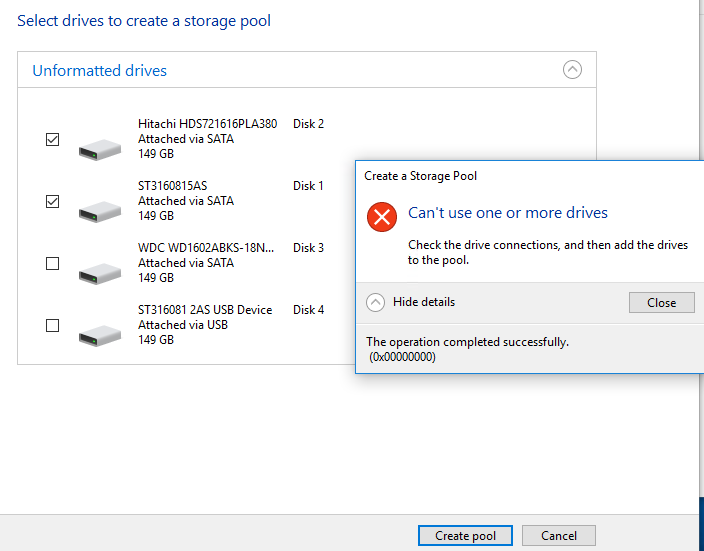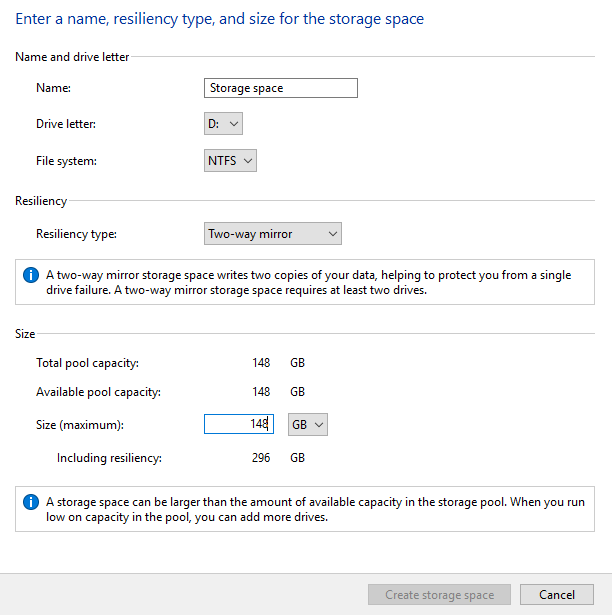 Can you tell me how I can create RAID 10 array so that I have a one drive letter with total space of 320GB?
Thanks