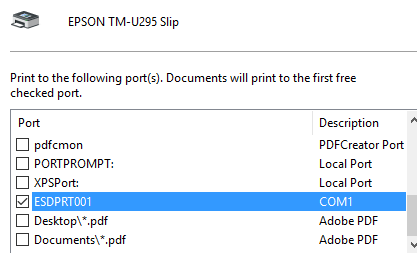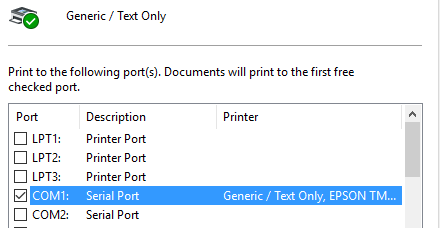 Hi,
I have Epson TM-U295 Slip POS Printer and I can't make anything print to this printer from any computer that I have tried so far. It has RS232 port in the back and I have tried both USB to 25-pin RS232 cable and 9-pin serial to 25-pin serial null modem cable, but no such luck.
Here is the link that shows the pictures of the front and back of the printer.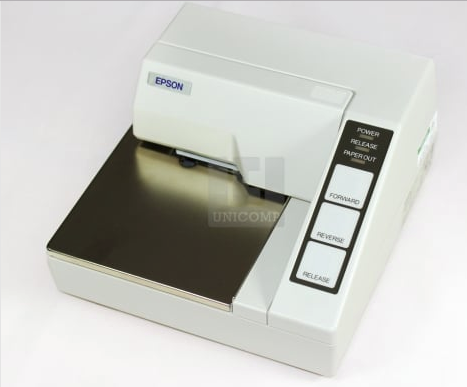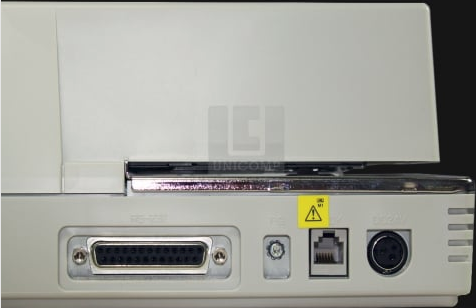 https://www.unicompparts.com/printers-hardware-c341/refurbished-used-printers-c513/epson-tmu295-receipt-printer-used-refurbished-p3026
I installed EPSON driver and it did not work. I tried to create a generic text printer and selected COM1, but that did not work either.
The printer can test a test page when holding down "Forward" button while powering it on. So I know the printer is in good shape.
At this point, I like to know if my cable is the right one or not.
Is there any way that I can check to see if I can test to see if my computer can communicate with the device connected to COM1 port?